Directeur(trice) Saint-Josse-ten-Noode
Description de l'ASBL, institution
MARKETING DIRECTOR (M/W)
Doctors of the World Belgium (MdM-BE, Médecins du Monde Belgique) is a medical NGO member of the international network of Doctors of the World. The Belgian delegation of MdM implements humanitarian and development projects in Belgium and in the South
MdM-BE works to improve the quality of healthcare and the population's access to it, as well as ensure the sound management of the healthcare services supported by MdM-BE.
---
Poste à pourvoir
Contrat : Temps plein - CDI
MARKETING DIRECTOR (M/W)
POSITION and RESPONSIBILITIES
MdM-BE wishes to recruit an experienced marketing director to enable MdM-BE to:
• rethink our relationships with our donors (digitalisation, cultural diversity, evolution of philanthropy, …)
• rely on civic engagement (decline in confidence of institutions, preference for sincere solidarity, impact research, …)
• set-up a proposal force (cooperate in defining communication projects in which beneficiaries participate and create new possibilities, …)
• finding innovative ways to increase fundraising in the organisation.
As a member of the executive committee, you will have strategic responsibility over:
• fundraising (including fundraising events) => our goal is to double funds in two years' time
• advocacy (testimony and support for communities aiming for social change) => our goal is to create a culture of advocacy and lobbying (with support of the general direction)
• our association's credibility and visibility (corporate communication)
MdM Belgium is part of the international networks MdM and 12 12 Consortium. Both networks' dynamics will be strengthened and integrated in MdM Belgium's strategy and operational capabilities.
You will manage a budget of €2 million and a department of 8 people. It is your responsibility to reach the department's fundraising goals. You will also be responsible for coaching, managing and professionally developing your team members (with support of the general direction).
You will report to the general director and present your guidelines and results to the board of directors after authorisation by the direction committee.

WHAT WE OFFER
MdM-BE offers a professional experience in a committed, effective and international organisation. Proposed gross monthly salary: between 4,400 and 5,000 €, depending on previous experience.
Permanent contract – full time.
---
Profil recherché, Compétences, Formations, Expérience
REQUIREMENTS
You are a native Dutch speaker or perfectly bilingual. In case of equal qualifications, diversity or experience abroad will be given priority.
Experience:
• life experience in the humanitarian or social field
• strong relationship with advertisers
• team management - 3 years minimum
• expertise in management and e-management (mandatory)

You will be invited to present results achieved in your previous experiences
Competencies:
• people management
• data management
• critical social and political analysis
• knowledge of fundraising strategies and donor relations unique to non profit sector
• ability to interface and engage diverse volunteer and donor groups
Personal skills:
• Creativity
• Initiative
• Good analytical skills
• Strong interpersonal skills
• Excellent communication skills
---
Comment postuler
INTERESTED?
Please apply directly online (resume and cover letter) according to our electronic form, before 31/12/16 via this link:
http://www.medecinsdumonde.be/application-rhhq2017
Job reference code: HQ002
Only selected applicants will be contacted.
MdM-BE thanks you for your interest in our organization and wishes you a successful path.
Please indicate the job reference code: HQ002 -Marketing Director
DoW-BE can conclude a recruitment process before closing date of applications reception. Thanks for your understanding.
Plus d'infos : www.medecinsdumonde.be/vacatures/headquarters-marketing-director-mw-brussels
N'oubliez surtout pas de faire référence au Guide Social lors de l'envoi de votre candidature : c'est déjà un gage de sérieux de votre part.
(publié le 17/11/16)
---
Employeur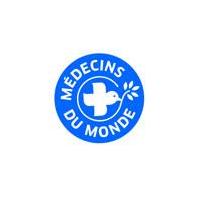 Rue botanique, 75
1210 Saint-Josse-ten-Noode


Envoyer un email à : Médecins du Monde Belgique
---